IMA Membership Motto: We're not waiting any longer. The Alien Hunters and Universe Agitator site.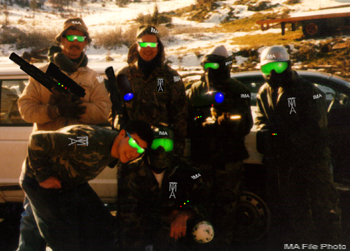 Get Frames for this site

Actual ``T" Laser weapons just took on a whole new meaning with packable high power 40,000 volt packable pulse lasers that snap, crackle and pop with a range of 1000 miles on a clear night to perice a half inch of hardened steel at the furthest reach.

Over 10,000 International Members

Membership fees:
IMA Member - ($55.oo) Includes Card, Certificate and IMA Manual.
IMA Operative - ($125.oo) All the above plus hat, T-shirt and decal.
Each comes with e-mail news letter and alerts members when live satellite camera news will air. Make sure to include your e-mail with your membership request.
Remember to include 4.50 Shipping and Handling.

Membership Card
Patches and Decals
IMA Wear: Certified laser eye wear, jackets, holsters and other necessary items.
IMA Equipment and home project plans: This section being prepared, keep checking back! Members will be notified by e-mail.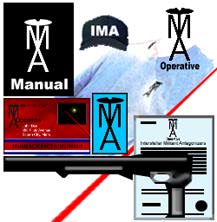 Normally this breed keeps their antennae in unless they are surprised. I chose to extend them to reenact the expression of this guy; when, grounding myself to keep from being stunned, arose in their ship after playing dead and leveled a fully charged forty thousand volt carbon dioxide pulse laser ( conveniently strapped under my jacket ). This fella's antennae did extend a bit higher than this when he finally realized what was about to happen to him, but the hide was a bit toasted, so I didn't want to cause further damage to the specimen. There is just no way to duplicate his expression at the the time of impact; but it makes for a good conversation piece anyway and serves well as a hat rack.

I would like to thank the many members that sent gifts after my twenty foot drop from the ships hatch way, but really, I made sure I placed his carcass between me and the ground and only incurred a few scratches and bruises.

Equip Packages

IMA Directive Pack Laser Pen.
10 kW generator and 40,000v pulse laser.
20 kW generator and 80,000v pulse laser.
50 kW generator and 200,000v pulse cannon laser. Our planet toaster special. Write your name in the moons surface or make sure that UFO comes down; where you want it, for all to see.
Call for pricing.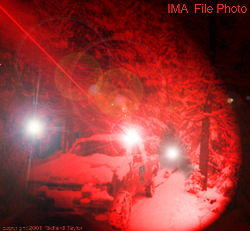 Testing the 80,000 volt easy tote pulse laser. Our team of twenty three technicians study the beam using several meters and cameras throughout the tests. Light activated flashes are visible in this photo.
Donations
Send Donations to:
IMA
PO Box 637
Ashland, OR 97520

(cash only, in untraceable bills) IMA is not responsible for lost or stolen cash. OK, its probably better not to send cash for products. Money orders are accepted. Visa and Master card will be accepted soon.
Meetings
Meetings are rare and will only be posted when necessary.

*** Satellite radio, live discussions and active bulletin board coming soon on Internet right here on this page. Stay tuned! Interactivity at its finest!
Itinerary
Expand memberships and extraterrestrial confrontations.
Purpose
1.) To cause to make direct threats to all planets in all solar systems for the express purpose of invoking a response.
2.) To make our planet highly visible to all solar systems.
3.) To influence production and free marketing of new mass extermination weaponry for all individuals.
4.) We are proud to be fully certified character assassins of extra terrestrials, one world order advocates, Martians, socialists, bureaucrats, total democrats (socialists), communists, aiding advocate enforcement agencies to such, pacifists and men in black.
5.) All of which are viewed to have the same genetic make-up.
6.) When not on assignment. Let them know we are here watching them while they watch us. When they notice you, take their picture, make a file and send it to us for publication. You know the ones we are looking for. Use your manual.
7.) IMA: An equal opportunity employer.




Goals

Universal domination through empowerment of armed free individuals and the reduction of governments power to spit ...in comparison. Spontaneous unhampered, uncontrolled launching practices; for the express purpose for expansion to populate the universe.
Mission
1. On every Saturday at 10: 00 PM, you will walk outside and point your laser pen pointer straight up into the sky for 5 minutes.
2. You will then illuminate a piece of paper with the words ``we are coming to get you" written upon it with thick lines, using a regular flashlight aimed toward the sky for 30 seconds.
3. Those with more powerful lasers should aim the beam into the night sky as often as possible so to lead them right to us.
4. Also twice a week those with the most powerful lasers should Morris code what terrible things we're going to do to the inhabitancy of their planet without mercy and that it will useless and a waste of time to ask for mercy. Use polite words.... but be creative so they won't think that we are just kidding.
Equipment:
You must now begin creating inventive weapons that are easy to construct, have the potential of massive destruction and do not use gunpowder or pre-manufactured bullets. The device must work on readily available easy to access propellants, explosive materials and purchasable non- traceable items... like PVC pipe and natural gas. Use things like gears, air pressure, spinning devices, lasers and such to project things or cause desired affect. They must be efficient and rapid fire. Note weight of the propellant, projectile and other features that will effect deliver- ability. Note what it will have the best affect against.... personnel, aircraft, etc. remember ``Big" costs more and is harder to transport and supply. Think small... even ``micro" and then maximize the affect. The men in black love the obvious... its so easy to detect. Thwart their prying socialist eyes by creating devices that look like every day items. Be creative.... Be careful! and have a nice day.
The Declaration of Independence and the Bill of Rights depend on you and each individual alone.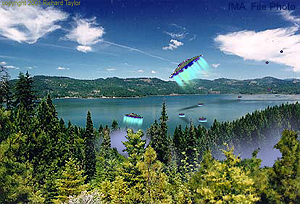 Saucers on the lake. Should there be any doubt.

IMA Task Force Manual: ``The" Intelligence book for the serious member.
Protocol: When to Tire of the Extraterrestrial Response of: ``No, No, Please, No".
How to tell when a Martian is Lieing to You.
Calendar of Events: Martian Torture and Other Fun Weekly Past Times.
Awards: Green Scalp Award, Stuffed Pod Award and the All Esteemed Green Eye in a Glass award. How to win Them, How to Keep Them.
Response Check List: Learn 100 Extraterrestrial Insults in One Week.
UFO Sightings: Speed Loading Simplified.
Paranormal Sittings: When to Play Dead - When to Make Dead.
Astronomical Sittings: Targeting 1.
Astrological Events: Targeting 2.
Close Encounters: Ten Miles Too Close. Long Range - Targeting 3.
Materials: It's Good Not to Glow, Low Radiation Happy Man.
Nuclear Warfare: How Deep is Too Deep, Dealing with high surface crust temperatures in shelters below 2000 feet. Making Lava Your Friend.
Physics Warfare: Canyon Trip Wires for Passing Space Ships.
Chemical Warfare: Fertilizer Made Easy and Bio Fumigants Found In Your Bathroom Cabinet.
Biological Warfare: One Bath Tub, One Less Country.
100 Off The Cuff Responses To An Alien: Includes WLEC factor (When to Laugh and Empty your Clip).
Trophies: Martian Taxidermy Made Easy.
Safety Tips: Why looking Directly Into a 50kW Carbon Dioxide Laser is a Bad Idea and 49 other guidelines.
Rad Levels: Bad Neutron! No Breakdown!
Radar 1: How to Construct and Use a Radar. Avoiding and Missing Civilian and Military Aircraft. (Blind Pilots Make Lousy Landers.)
Radar 2: Two Pings, Fire and Move. How to Avoid F16 Detection and Why Shooting Straight Up is a ``No No".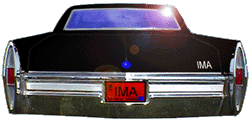 High Power Links: See Below Link for Companies that deal with:

Actuators
Remote Controls
Rockets and Devices
Electronic Zappers and Homemade Tesla Coils
Vaporizers
Gears & Pulleys
Black Market Uranium: How to dicker for the best price.
Lasers:
Arts and Science Reference Books:

The Art of Space Knocking: Sound here, Sound there. Pushing space and signaling other worlds with sound.
Small sound here; Big sound there: The Ion - Electron factor. The Flat Hammer method of smacking space.
Signaling the Morning Star: 7th Heaven, calling forth a unknown multitude.
Real companies that sell laser and other supplies and products

Are you Scared?

> Sissy Sites <:
SETI: Search for Extraterrestrials: These fools use the theory of standing out side the door without knocking hoping someone will open it and say hi. At IMA Headquarters: IMAHQ.COM we KNOCK without mercy.
Space Sounds.Com: We are listening People who listen to self made radio static until they die instead of doing something about it.
The Planetary Society People who look at planets until they die instead of doing something about it.
NASA a major block in progress.
Space.com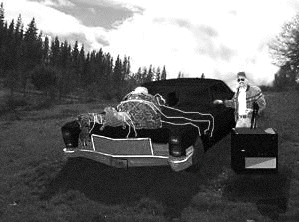 IMA: Blast'em, Burn'em, Bag'em.

IMA ``The Motion Picture" is under production.




Warning!

About IMA and IMA's disclaimer. Electricity can be and is inherently dangerous and can and is often fatal. Parents are urged to review this site with their children and children with their parents or guardian; and to educate them on safety. Click here and review this disclaimer and About IMA before proceeding. - Click Here.